Wolfgang Amadeus Mozart La Clemenza Di Tito
Written in Mozart's final year of life, this dramatic opera tells the story of Roman Emperor Titus, who after being betrayed by his friend and the woman he has chosen to marry, must struggle with the internal battle between vengeance and mercy. More than a decade later, Deutsche Grammophon filled a conspicuous hole in catalogue with Mackerras' recording of La Clemenza di Tito, Mozart's last Italian opera from the last summer of his life. As those who have heard Mackerras' Mozart recording may already have guessed, this Clemenza is wonderful from top to bottom on stage and off.
Wolfgang Amadeus Mozart operas
• Le nozze di Figaro (1786)
• Don Giovanni (1787)
• Così fan tutte, ossia La scuola degli amanti (1790)
• La clemenza di Tito (1791)
• Die Zauberflöte (1791)

The Clemency of Titus
Premiere / date of written: 6 September 1791
La clemenza di Tito (English: The Clemency of Titus), K. 621, is an opera seria in two acts composed by Wolfgang Amadeus Mozart to an Italian libretto by Caterino Mazzolà, after Metastasio. It was started after the bulk of The Magic Flute, the last opera that Mozart worked on, was already written (Mozart completed The Magic Flute after the Prague premiere of Tito on 6 September 1791).
The premiere took place a few hours after Leopold's coronation. The role of Sesto was taken by castrato soprano, Domenico Bedini. The opera was first performed publicly on 6 September 1791 at the Estates Theatre in Prague.
The opera remained popular for many years after Mozart's death. It was the first Mozart opera to reach London, receiving its première there at His Majesty's Theatre on 27 March 1806.
The opera continues to be popular: Operabase lists 89 performances of 17 productions in 16 different cities for 2011 and 2012.
Libretti
#
Language
Authors
1
Italian
Caterino Tommaso Mazzolà
2
English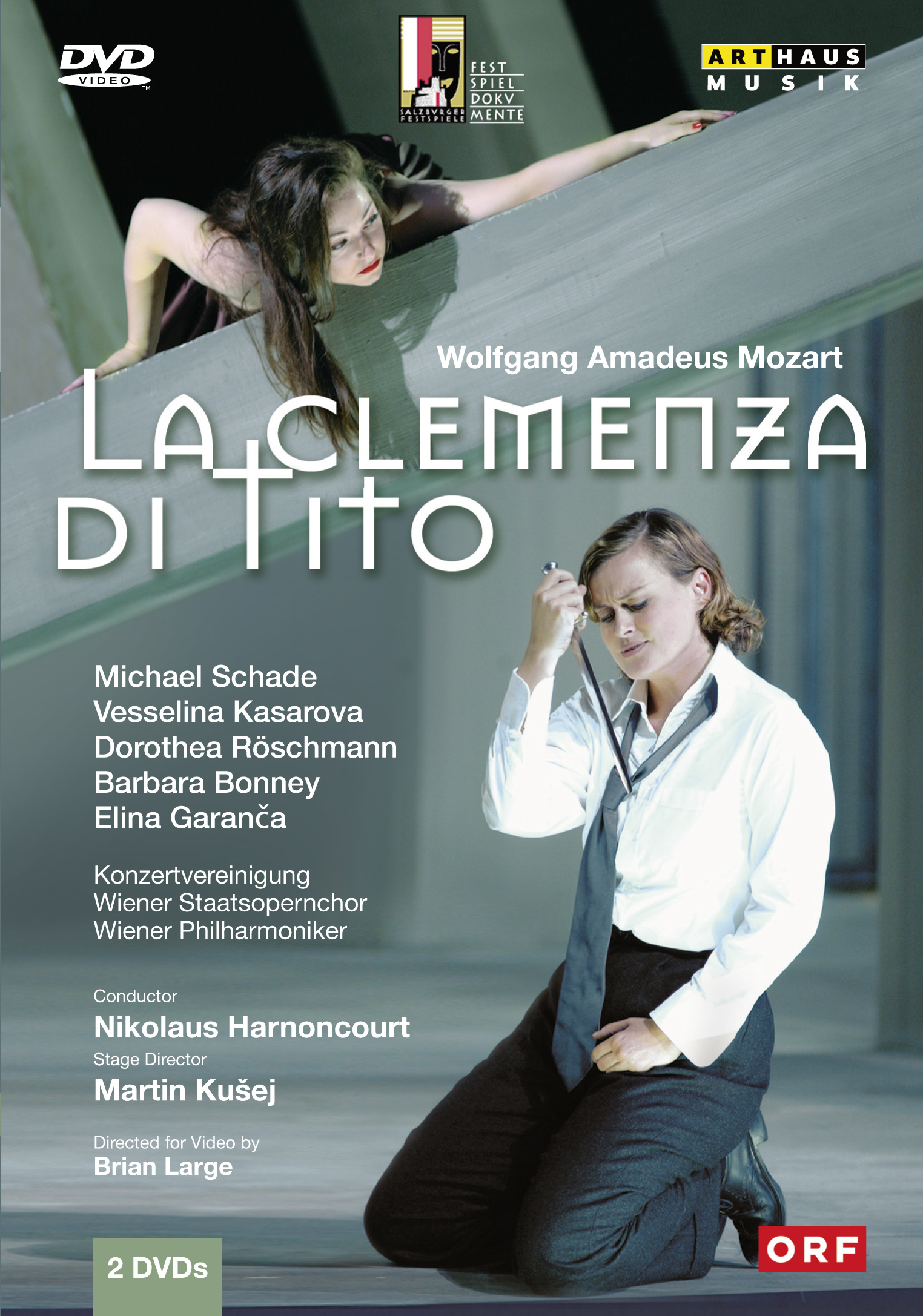 original libretto
line-by-line of the original libretto
Audio recordings
Year
Cast
Label,
Comment
Buy
2005

Mark Padmore,
Alexandrina Pendatchanska,
Bernarda Fink,
Marie-Claude Chappuis,
Sunhae Im,
Sergio Foresti

René Jacobs
Freiburg Baroque Orchestra, Berlin RIAS Chamber Chorus

CD: Harmonia Mundi Cat: HMC901923.24

External links
La Clemenza Di Tito Synopsis
Sheet Music — www.sheetmusicplus.com