Georges Bizet
Georges Bizet Composer of the opera Carmen and a handful of other popular works.
Georges Bizet
Born on 25th October 1838 in Paris, Georges Bizet was named Alexandre-Cesar-Leopold Bizet, although known as Georges throughout his life. A true Parisian, he spent the majority of his time in the city, where he composed his greatest work and one of the most popular operas of all time: Carmen.
A widely regarded French Romantic composer, Georges Bizet's biography is a tragic one. Having gained little recognition during his lifetime, he achieved success posthumously and is now widely recognised as one of the most spectacular and talented composers of the 20th century.
Bizet died of a heart attack at age 36 in 1875, three months after Carmen 's premier. Since the year 2000, Bizet has had 188 television and movie composer credits — because people can't stop.
Georges Bizet's music has been used in the 20 th century as the basis for several important ballets. The Soviet-era Carmen Suite (1967), set to music drawn from Carmen arranged by Rodion Shchedrin, gave the Bolshoi ballerina Maya Plisetskaya one of her signature roles; it was choreographed by Alberto Alonso.
A Child Prodigy
Coming from a musical family, Bizet was introduced to music at a very early age. Something of a child prodigy, he had mastered several instruments by the age of 10 and was proficient in tempo and composition. As a result of his aptitude for music and despite being under the minimum acceptance age, he was granted admission to the Paris Conservatoire, a renowned institution of music.
Taught by some of the country's leading musicians, Bizet received an enviable education from those who would prove to be a great inspiration on his later works. This included pianist Antoine François Marmontel, as well as composers Charles Gounod and Fromental Halévy – Bizet would later marry Halévy's daughter, Geneviève, in 1869.
Producing his first symphony here in 1855, titled Symphony in C Major, it followed the same pattern as much of the rest of his work. Celebrated after his death and with no evidence that it was ever played during his lifetime, it was forgotten until its rediscovery in 1935 and subsequently praised as an accomplished composition.
Italian Influences
In the same year, he composed his first opera, La maison du docteur. Never performed or published, Bizet subsequently moved on to write an operetta. Producing this one-act opera in 1857 for the purpose of securing a scholarship, the Prix de Rome, Bizet spent the following three years studying in Rome – a pre-requisite of the scholarship.
The only extended period Bizet spent outside of Paris, this exposure to Italian influences developed his works and talents, allowing him to become proficient in the Italian style. During his time in Italy, he wrote the opera Don Procopio in 1859, which showcased his knowledge of Italian opera.
Return to Paris
After returning from Italy, Georges Bizet's compositions grew in their complexity. Incorporating his knowledge of both Italian and French opera, he wrote Les pêcheurs de perles in 1863. Composed for the Theatre Lyrique, it failed upon its initial release, but like much of his work, was performed later in 1886 to great acclaim.
Although a dedicated and skilful composer, relatively little of Bizet's works survive, including six operatic compositions. This includes the lesser known La jolie fille de Perth (1867) and Djamileh (1872), both of which were relatively unsuccessful and not revived until many decades later.
For much of his life, Bizet worked as a musician and played as an accompanist. While this afforded him a steady living, composition remained his passion. However, in addition to much of his work receiving limited performances, he often lacked faith in his own compositions and as such many of his pieces remained unfinished.
Composing Carmen
In 1872, Bizet wrote the score for a play, L'Arlèsienne, which received poor reviews after its premiere. Performed later the same year as an orchestral piece, it enjoyed an altogether different reception and was widely praised. It is believed that this success inspired him to begin composing his most famous piece: Carmen.
Adapted from a novel by Prosper Mérimée, this dramatic opera remains popular with audiences today, still able to move viewers with its theatrical melodies. However, Bizet faced many obstacles while writing his masterpiece, including protests from directors who were concerned about Carmen's plot line. Fortunately, he continued and Carmen received its premiere in March 1875.
Tragically, Bizet died only a few months later on 3rd June 1875, of angina. Passing away at the age of just 36, he believed he had produced yet another failing composition, despite the creative vision and determination that drove him to complete his last work.
Georges Bizet Legacy
While the initial release was largely unsuccessful, Carmen has since become one of the most recognisable and regularly performed operas in the world. Initially commended by many of his successful contemporaries, such as Tchaikovsky and Debussy, audiences became enthralled by Carmen. As such, this opera became his defining work.
Displaying original melodies and beautiful harmonies, he has been recognised as one of the early operatic realists. As such, although Bizet sadly enjoyed very few successes, his compositions have since been welcomed into the opera repertoire as masterpieces and have been included in our Verona Opera Festival itinerary.
Les pêcheurs de perles, composed when Georges Bizet was 25, has a spotty reputation. It features a pair of perennially popular numbers, but many seasoned opera-goers dismiss it as an immature work with a paint-by-numbers libretto. The writers themselves, Eugène Cormon and Michel Carré, admitted that their Orientalist mash of pagodas, veils and fakirs was inadequate. The plot, like that of Bellini's Norma, features a love triangle quadrangled by religious vows. Both chief pearl fisher Zurga and hunter Nadir are in love with Leïla, a Hindu priestess who swears to protect a village in Ceylon with her chaste prayers. Like Norma, the opera ends in a conflagration, but it is the village that burns, not the sacrilegious lovers. His love unrequited, Zurga commits arson to allow Leïla and his old friend Nadir to escape the vengeful mob. Bizet's love music is sheer melodic genius, but the most entrancing melodies occur in the first two acts; the dramatic climax in Act III is considerably less inspired. Nevertheless, its great lyrical beauty has earned the work a place in the repertoire.
The Nederlandse Reisopera's production does away with Oriental specifics and concentrates on the interaction between the leads, dressed by Elena Warner in patchwork costumes with vaguely Asian silhouettes. The chorus of villagers wears contemporary clothes. Wikke van Houwelingen's set surrounds the characters by the elements that rule their lives, its main feature being a cloth backdrop curled like a wave. A full moon shines on Leïla and Nadir's night of love and a twelve-disc sun blazes on the morning of their disgrace.
Timothy Nelson's staging comprises several good ideas that, mainly through overuse, often get in each other's way. A large net, dragged, twisted and wound throughout the performance, represents the emotional entanglement of the main characters. Three athletic dancers double the ménage à trois, pushing and rolling off each other in a mix of traditional Thai steps and Western modern dance. The dancers worked best when they gave shape to the singers' emotions in the public scenes, by pulling them apart, for example, but were less effective when echoing the singers during the arias and duets. The concave backdrop encompassed the trio's inner life: in it they sometimes revealed their feelings instead of being their public selves. Unfortunately, the visual clues signalling entry into this inner space were not always clear. Leïla arrived at the village unveiled and tenderly kissed both Nadir and Zurga, visualising the men's past encounters with her, real or imaginary. Since Zurga only discovers Leïla's identity after she betrays her vows, this scene created plot confusion. The inner space concept was most successful when the soloists were physically separated from the chorus, who had little to do except stand in rows, such as when the villagers appeared as shadows behind the curved curtain.
The vocally gifted young leads all gave deeply felt performances. As Leïla, Kishani Jayasinghe was vocally alluring, though her singing was uneven. She had the requisite agility for Leïla's runs and trills, but expressive passages such as her strong "J'étais encore enfant", in which Leïla narrates how she once saved Zurga's life, suggested that slightly heavier lyrical roles would suit her voice better. Natural acting and sure intonation characterised the Zurga of Robert Davies. The very top sounded a little gravelly, but the rest of his securely produced baritone was even-toned and capable of refined mezza voce singing. Mr Davies was particularly moving in his big aria, 'L'orage s'est calmé', his dramatic poise almost overriding a stage direction that had him representing the lovers with his hands like a puppeteer. His expressive finesse blended surprisingly well with the Italianate fire of Jesus Garcia's Nadir, not least in their reminiscing in "Au fond du temple saint". Mr Garcia possesses a beautifully-timbred tenor with plenty of volley on top. At times his tone spread under dramatic pressure, but his combination of voice and temperament is the formula that produces exciting lyric tenors. The promising bass-baritone Yavuz Arman İşleker, a member of the Reisopera talent development programme, acquitted himself ably as Nourabad, the high priest.
However, the foremost contribution to the evening came from the pit. Conductor Benjamin Levy limned Bizet's musical colours in a reading that unfurled like a bale of silk. The North Netherlands Orchestra played for him as if they were born for this music, sweetly atmospheric in the romantic scenes and rhythmically taut in the bouncy choruses. Even in the drama of the raging storm the playing remained lithe and graceful. Mr Levy maintained firm control of both orchestra and the youthful-sounding National Opera and Concert Choir and gave Bizet the greatest tribute–­­a performance during which his melodies could work their heady magic.
See full listing
Reviewed at Royal Theater Carré, Amsterdam on 23 February 2015
Wikke van Houwelingen
,
Set Designer
Yavuz Arman İşleker
,
Nourabad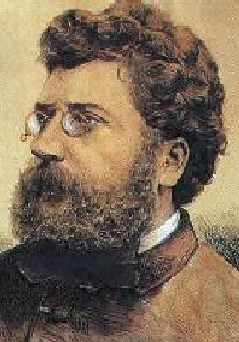 Georges Bizet Life
An
Orfeo
of infinite beauty by Nederlandse Reisopera
The brainchild of opera director Monique Wagemakers, choreographer Nanine Linning and visual artist Lonneke Gordijn, this Orfeo by Nederlandse Reisopera is a thing of infinite beauty.
*****
Dutch Reisopera's winning
A Little Night Music
Programming Stephen Sondheim's A Little Night Music is quite a daring move in a country with no real tradition in musical. This production by Nederlands Reisopera shows that fortune favours the bold.
****1
A dystopian police state for Reisopera's new
Tosca
A fine cast convinces in Dutch Reisopera's new Tosca, staged in a dystopian police state.
***11
A high-spirited
Don Giovanni
at Nederlandse Reisopera
Georges Bizet L'arlesienne
Director Jo Davies' staging of Mozart's dramma giocoso for Nederlandse Reisopera is a high-spirited affair packed with humour, where the emphasis is decidedly more on giocoso than on the dramma.
***11
More reviews...
Related articles
Georges Bizet Life
After completing her postgraduate studies in psychology at the University of Toronto, Jenny moved to Amsterdam, where she enjoys singing in amateur choirs. She loves all genres of classical vocal music, especially nineteenth and early twentieth century Italian and German opera and art songs.
To add a comment, please sign in or register
Georges Bizet Facts
Mobile version